Welcome to Riverbend Family Dental Care!
Our dental team is dedicated to keeping Edmonton's smiles healthy. 
Our general dentists offer extractions and root canal services to keep your teeth healthy!
We want to keep the whole family healthy and smiling. We are dedicated to your child's smile! 
Whether you're looking to brighten or correct your smile, our cosmetic services can help!
Ready to book an appointment? Our admin team will work with you to schedule a visit.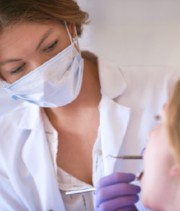 Emergency Dental Care in Edmonton
Our dentists can help treat you in emergency situations to keep your mouth healthy. 
We're Dedicated to Your Smile!
Our dentists have been treating our community's smiles for years. They can help you reach your smile goals. Call us today!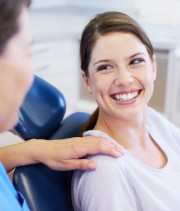 Family-focused Dental Care in Edmonton, Alberta

Riverbend Family Dental Care is a comprehensive dentist office in Edmonton, that offers a wide range of options for every smile in your family!

Whether you're looking for a simple cleaning or a more complex procedure, such as a root canal or extraction, our team of dental professionals can help create healthy smiles! We offer both evening and weekend hours for your convenience. Book today!
Keeping Edmonton Smiles Healthy!
Have questions about your treatment? Check out our FAQs for help! 
We will work with you to accommodate your schedule. Call today!
What can you expect on your first visit? Click here for more information.